Fun, Friendly Pediatric Dentists in Denver
When you join our doctors' team, Team Awesome, you'll never look at going to the dentist the same again. With the cheerful, engaging environment here at Kids Mile High Pediatric Dentistry, your child will have a blast maintaining A+ oral health. Plus, we offer high-quality pediatric dental and orthodontic services under one roof, making caring for your child's smile incredibly convenient. It's a win for kids and parents alike!
There's never a dull moment at Kids Mile High Pediatric Dentistry. Our colorful offices were designed with our patients' comfort and enjoyment in mind. Get a high-five from Dr. Paddy or Dr. Meredith while showing off your skills on the in-office putting green, admire Dr. Roger's Mickey Mouse shoes or check out the residents of our 250-gallon fish tank. Our state-of-the-art Englewood (just outside of Denver), Central Park and Thornton pediatric dental offices embrace innovation and technology to allow us to offer top-notch services.
Dr. Paddy, whose full name is Dr. A. Patrick Smithwick III (say that three times fast), is a Board Certified Pediatric Dentist and reached attending status at Children's Hospital of Colorado. He draws on his education from Hobart College, University of Maryland College of Dental Surgery and New York University to provide your child with superior dental care.
Read More about Dr. Paddy
Dr. Roger Castro is a Board Certified Pediatric Dentist who helps kiddos maintain healthy smiles in the Denver area. He attended the University of Maryland School of Dentistry, where he made friends with Dr. Paddy and received his Doctor of Dental Surgery degree. He then completed his residency in pediatric dentistry at the Bronx-Lebanon Hospital Center.
Read More about Dr. Roger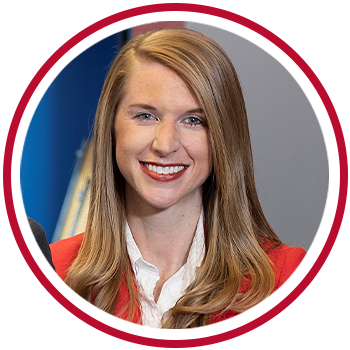 Board Certified Pediatric Dentist Dr. Meredith Ghivizzani joined the Kids Mile High Team after practicing pediatric dentistry in Houston, TX for several years. Dr. Meredith earned her Doctor of Dental Medicine degree from Temple University in Philadelphia and completed her residency in pediatric dentistry at the University of Texas Health Science Center at Houston.
Read More about Dr. Meredith
Board Certified Orthodontist Dr. Brandon Scheer comes from a long family tradition of practicing dentistry, dating back to 1918! He continued the legacy, earning his Doctor of Dental Surgery (DDS) degree at Indiana University School of Dentistry. He then completed his orthodontic residency at the University of Colorado School of Dental Medicine.
Read More about Dr. Scheer
Our Doctors
Save time by downloading and filling out the Patient Forms prior to your child's dental appointment.
Sometimes our bad habits like mouth breathing, thumb sucking, tongue thrusting and reverse swallowing, known as incorrect myofunctional habits to us folks in the dental biz, are the underlying cause of incorrectly developing jaws and teeth. Enter the Myobrace System, which is a nifty, natural way to fix those bad habits and exert light force to align the teeth and jaws into their natural position without braces.
The best part? No complex equipment and no mouth full of metal. You only need to wear a Myobrace appliance for one or two hours a day and overnight while snoozing.
Learn More about MYOBRACE
Dr. Paddy and the entire office staff are helpful and communicative. Every question I've had has been thoroughly and thoughtfully answered. My 2 year old has had major oral surgery and is still happy to go to the office; it really is kid friendly.

Laura
Dr. Paddy and his staff do a fantastic job of making my kids feel comfortable and at ease when we visit his office. My daughter is always asking me "when can we go see Dr. Paddy" because she has such a good time going to his office. Having my kids dentist be board certified makes me feel confident that I'm getting the best care possible for my kids.

Eric
Dr. Paddy is incredibly kind and I would highly recommend him to anyone. Our daughter had such a lovely experience that she asks to visit the doctor whenever we are near his office. Truly top notch- we couldn't be happier with the care given to our daughter.

Jennifer
Choosing "Kids Mile High Pediatric Dentistry" for the dental treatment of my seven years old son, is the best decision I ever made. Dr. Paddy is the kindest and most professional pediatric dentist I've seen, and I have taken my son to many dentists before, including Children's hospital.

Maklau
Dr. Paddy and the Kids Mile High Staff were excellent! Dr. Paddy was so professional in relating to my kids and to me as a parent. We recently relocated to the Denver area, and my 5 and 3 year old were seen for their first check-ups. It was by far the best pediatric dental experience we've had.

Whitney
Such a great place to take your child for a check up. The staff is friendly and really take care of you, and are so great with kids! It was my daughter's first dentist visit and she loved it!!! I'm happy we found the this place.

Elena
Dr. Paddy and all the staff are about as accommodating, polite and helpful as possible. Exceptional care and consideration of children and an environment which keeps young kids feeling like the dentist is fun. Great bedside manner during procedures and excellent and transparent diagnoses and procedures.

David
See Other Reviews
Dr. Paddy, Dr. Roger and Dr. Meredith are specialists and will ensure your child's needs are top of mind.
Book an Appointment Today!